The Vocal Chords (Music Band)

We emulate many genres of Music from the 20th century.

It takes a lot of work and time to get it done right. Not just the music, but the artwork, the videos, the web sites, the social networking, the distributing efforts, marketing and more!

If you like what we are creating and you dig our sound, please consider supporting us in a sustainable way, through VIP Membership!

Your $5 a month (or more if you choose) VIP membership (charged to your credit card) will not only allow us to keep working on doing what WE love, singing and creating, it will also give YOU, the VIP Member, some great perks!

-Some works will only be released for VIP Members.

-VIP Members will be offered a 10% discount off future merchandise (shirts, hats, etc.).

-VIP Members will be offered a 10% discount off CD's.

-VIP Members will get access to our Fan community, including VIP Members-only messages and photos.

-Full length videos of our songs may be offered shortly as well. (Only sample or partial videos are available to the public at YouTube and Vimeo.)

VIP Members help sustain the artists and that freedom enables us to create the music we all love!

Thank you very much for becoming a VIP Member!

WE couldn't do this without YOU!

With Appreciation and Love,
The Vocal Chords and The Cud Chewing Cows
Here's what you get:
All the new music we make

streaming instantly on your mobile device via the free Bandcamp app, and also available as a high-quality download.*

Access to subscriber-exclusive messages:

These back-catalog and subscriber-only releases:
The satisfaction of knowing you're supporting us in a sustainable way.
You're a subscriber
Thank you!
* Downloads are DRM-free and available in MP3, FLAC and
more
.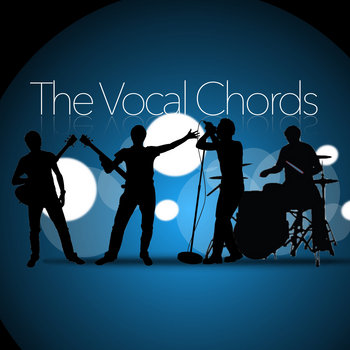 The Vocal Chords
We are emulating some of the artists we love from the 20th Century and closely re-creating their sound.

Influences

Buddy Holly, The Beatles, Johnny Cash, Peter and Gordon, The Shadows, The Drifters, The Doors, Pink Floyd, Peter Paul and Mary, Lambert Hendricks and Ross, Nina Simone, Louis, Ella, The Kingston Trio, The Mamas and the Papas, The Seekers and many others are inspiration for our sound
Latest Release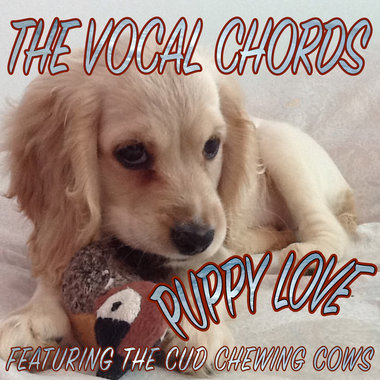 Puppy Love